It's not the humidity, it's the tourists. Summer may seem like a good time to clear out of DC, but it's also the season with the most to do. In 2021, Rehoboth moved its Annual Sandcastle Contest to mid-summer, so that seems like a likely change this year as well. Summer also presents a number of fairs and farm tours throughout the region, commencing with the annual Sunflower Bloom at McKee-Beshers, before easing into the Fall Calendar with the can't miss Renaissance Fair.
Upcoming Events:
June 1: Great Composer-Pianists: Mozart, Beethoven, Chopin, and Brahms - Smithsonian Associates - Popular speaker and concert pianist Rachel Franklin guides a unique series that explores the creative minds—and hands—of a quartet of piano pioneers celebrated for their prowess as...
June 6: Dangerous Music - Smithsonian Associates - Too political, too sensuous, too crude, too abstract: Works by even the most celebrated of composers—including Mozart, Beethoven, and Stravinsky—became targets for outrage and censorship....
June 7: From the Hays Code to X-Rated Movies: A History of Hollywood Censorship - Smithsonian Associates - From its beginnings, motion pictures have delighted the public—and upset civic and religious authorities who felt that movies needed to be regulated to protect "innocent" minds and...
June 7: The Presence of Mister Rogers: Preserving Humanity in the Digital Age - Smithsonian Associates - Fred Rogers' extraordinary capacity to connect with his audience made him an endearing figure to the millions of children (and grown-ups) who watched Mister Rogers' Neighborhood over its...
June 10: Summer 2022 Harlem Fine Arts Show - Washington, DC - The Harlem Fine Arts Show is the largest traveling African Diaspora Art Show in the United States. Washington DC, June 10th-12th
June 11: Home Rule Music Festvial - The Home Rule Music Festival celebrates the Music, Culture and Community of Washington, DC.
June 12: Maryland Lavender Festival at Springfield Manor - Entry Ticket- Includes entry to the lavender festival, a souvenir stemless glass & a glass of homemade lavender lemonade. Entry w/ a Glass of Beer: Includes entry to the lavender festival, a souvenir...
June 15: Tudor Tots: You Live Where? – Tudor Place - Perfect for young learners aged 18 months to 4 years and their caregivers, Tudor Tots is all about story time, craft and songs. - Explore the various habitats where animals live: on land, in the sea,
June 15: Women Who Shaped the Musical World - Smithsonian Associates - Throughout the history of Western music, men have claimed most of the spotlight, with scores of brilliant creative women relegated to the less brightly lit corners of the musical word. In programs...
June 16: Judy Garland: A 100th Birthday Tribute - Smithsonian Associates - Her decades of stardom and struggle were marked by bouts of alcohol and drug abuse, multiple divorces, and career swings, but Judy Garland remains one of the greatest interpreters of American popular...
June 16: Women in Jazz: On and Off the Concert Stage - Smithsonian Associates - In a lecture-concert presentation, Smithsonian Jazz Masterworks Orchestra's artistic director Charlie Young highlights the contributions of some of the leading women in jazz as the SJMO performs...
June 18: The Beethoven String Quartets - Smithsonian Associates - Beethoven's string quartets are not as well known as his symphonies or piano sonatas. But they are among the classical repertory's most sublime masterpieces. Join musicologist Daniel...
June 18: Juniors: Garden Designers – Tudor Place - What makes a garden special? During this program, Juniors discover the science of flowers, explore Tudor Place's 5 ½ acres of gardens and grounds to learn about garden design and create their own drea
June 25: One Journey Festival 2022 - Join us for the third annual One Journey Festival to celebrate the talents and contributions of refugees.
June 25: 30th Annual Giant National Capital BBQ Battle - 30th Annual Giant National Capital BBQ Battle "America's Food & Music Festival"  Pennsylvania Ave, NW (3rd to 7th Streets) * Washington, D.C
July 14: 60 Years of Bond, James Bond - Smithsonian Associates - You'll be shaken, if not stirred, by this multimedia presentation—unredacted and for your eyes only!—where the mission is to crack the code behind the high-tech glamour,...
July 19: All Shook Up: Hollywood Learns To Rock - Smithsonian Associates - Rock music exploded on the big screen in 1955 when Bill Haley & His Comets' "Rock Around the Clock" played behind the opening credits of Blackboard Jungle. Brian Rose, professor...
July 25: Summer Camp: Collections & Creations (ages 6-8) – Tudor Place - Dive into your creative side and explore over 200 years of paintings, pottery, music and more. Campers ages 6-8 will explore Tudor Place's historic house and garden through an artistic lens pulling fr
August 1: Summer Camp: Tudor Place Time Travelers (ages 9-11) – Tudor Place - Travel back to the 1800s at Tudor Place and see how different daily life was. What type of clothes did people of the past wear? What did they see on a typical day? Do we still eat similar dishes and p
August 7: Hopper and Hitchcock: Spectatorship and Voyeurism in Art and Film - Smithsonian Associates - Alfred Hitchcock and American painter Edward Hopper, an unlikely artistic pair, shared a rich and complex vision deeply affected by the traditions of film noir. Using film stills and paintings, David...
Never-ending Summer: there's so much to do in DC!
The Ultimate Guide to Baltimore: 3 Days in Charm City
Baltimore
Secret Cities of the DMV

The Top 5 Public Lakes Near Washington, DC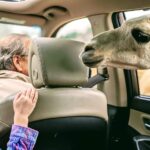 The 4 Best Zoos Near Washington, DC

The Best Birding Near DC

Take your sweet time at Frying Pan Park
Frying Pan Farm Park - Parking Lot
DC's best sunflower fields during peak bloom
McKee Beshers Wildlife Management Area
Meander through the Oatlands Plantation and Gardens
Oatlands Plantation Lane
Hike the Gathland State Park trails
Gathland State Park
Is Kent Island the best beach destination that you've never heard of?
Terrapin Nature Park
Hike Sky Meadows State Park
Sky Meadows State Park
Beach Barbecue at Freestone Point, Leesylvania State Park
Leesylvania State Park Barbecue Parking
3 hours at Raven Rocks Trailhead on the Virginia State Line
Raven Rocks Trailhead
DC gardens, nature centers, and easy walks

Best kid-friendly hikes in DC

10 Badass Mountain Biking Trails near Washington, DC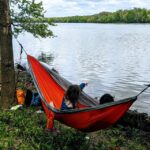 Hike the Potomac: 30 Best Places to Explore Along the C&O Canal and Potomac Heritage Trail

9 Spots to Golf and Putt near DC

Stroll Mount Vernon
3200 Mount Vernon Hwy
Discover art & history in Occoquan
Occoquan Historic District
Tour Udvar Hazy Center, Smithsonian's best Air and Space Museum
14390 Air and Space Museum Pkwy
The Ultimate Guide to the Smithsonian & National Mall
600 Independence Ave SW
Wander Mawavi (Prince William Forest Park), the largest National Park in the DMV
Prince William Forest Park Visitor Center
Visit the Holy Land, in Brookland
Franciscan Monastery of the Holy Land in America
Get lost in Meadowlark Gardens
Meadowlark Botanical Gardens & Meadowlark's Winter Walk of Lights
Peirce Mill and Rock Creek Park
Peirce Mill