It's not the humidity, it's the tourists. Summer may seem like a good time to clear out of DC, but it's also the season with the most to do. June is the month of Folk Festivals, with the Glen Echo Park Folk Festival in early June and the Smithsonian Folklife Festival at the end. In July, Rehoboth's Annual Sandcastle Contest is the quintessential beach event, and July is also the best time to enjoy the Water Lily Bloom at Kenilworth Gardens. August presents a number of fairs and farm tours throughout the region, commencing with the annual Sunflower Bloom at McKee-Beshers, before easing into the Fall Calendar with the can't miss Renaissance Fair.
Sprayparks, Pools & Waterslides Near Washington, DC
The DC region is hot in the summer, but there are plenty of places to cool off, and all are open every Saturday and Sunday afternoon from Memorial Day — Labor Day.
Sprayparks include:
Best Pools & Waterslides in the DC Region:
Beaches Around Washington, DC
If you want to swim but need a little more room to spread out, get up early and head out to one of Washington, DC's nearby beaches:
Leesylvania State Park ( 30 min)
Sandy Point Public Beach ( 50 min)
Terrapin Nature Park ( 50 min) ( 50 min)
Purse Nanjemoy Fossil Beach ( 50 min)
Calvert Cliffs Fossil Beach ( 1 hour)
Flag Ponds ( 1 hour 20 min)
Reserved Beaches:
Amusement Parks Around Washington, DC
If you're ready to plunk down some serious coin and pack in with the crowds, here are a few options:
Upcoming Events:
June 10: 7th Annual All White Pre-Father's Day - 7th Annual All White Father's Day Event ALL EARLY BIRD TICKETS END SATURDAY APRIL15th!! GET THEM WHILE THEY'RE AVAILABLE....
June 14: Tudor Tots: What's Waving? - Tudor Place - Learn all about flags from around the world and create a colorful craft to celebrate Flag Day.
June 17: Cadettes: Tudor Trees - Tudor Place - Discover what we can learn from trees while earning your Cadette Tree badge.
June 28: Tudor Tots: Are You Ready for Summer? - Tudor Place - Celebrate the start of summer by learning about how to keep cool.
July 31: Summer Camp: Collections & Creations - Tudor Place - Children ages 6 – 8 are invited to explore Tudor Place's collections to inspire their own creations.
August 7: Summer Camp: Tudor Place Time Travelers - Tudor Place - Children ages 9 – 11 are invited to explore the past with us in this week-long summer camp.
August 15: Clarendon Outing [Mingling followed by Dance] - Clarendon!
Never-ending Summer: there's so much to do in DC!
Peirce Mill and Rock Creek Park
Peirce Mill
Über Guide to Baltimore: 3 Days in Charm City
Baltimore
Secret Cities of the DMV

The Top 5 Public Lakes Near Washington, DC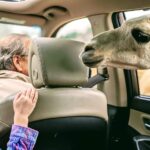 The 5 Best Zoos Near Washington, DC

The Best Birding Near DC

Take your sweet time at Frying Pan Park
Frying Pan Farm Park - Parking Lot
DC's best sunflower fields during peak bloom
McKee Beshers Wildlife Management Area
The 7 Best WMAs Near DC

Meander through the Oatlands Plantation and Gardens
Oatlands Plantation Lane
Hike the Gathland State Park trails
Gathland State Park
Is Kent Island the best beach destination that you've never heard of?
Terrapin Nature Park
Hike Sky Meadows State Park
Sky Meadows State Park
Beach Barbecue at Freestone Point, Leesylvania State Park
Leesylvania State Park Barbecue Parking
3 hours at Raven Rocks Trailhead on the Virginia State Line
Raven Rocks Trailhead
DC gardens, nature centers, and easy walks

Best kid-friendly hikes in DC

10 Badass Mountain Biking Trails near Washington, DC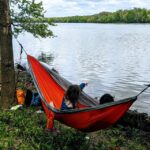 Hike the Potomac: 30 Best Places to Explore Along the C&O Canal and Potomac Heritage Trail

9 Spots to Golf and Putt near DC

Stroll Mount Vernon
3200 Mount Vernon Hwy
Discover art & history in Occoquan
Occoquan Historic District
Tour Udvar Hazy Center, Smithsonian's best Air and Space Museum
14390 Air and Space Museum Pkwy
The Ultimate Guide to the Smithsonian & National Mall
600 Independence Ave SW
Wander Mawavi (Prince William Forest Park), the largest National Park in the DMV
Prince William Forest Park Visitor Center
Visit the Holy Land, in Brookland
Franciscan Monastery of the Holy Land in America
Get lost in Meadowlark Gardens
Meadowlark Botanical Gardens & Meadowlark's Winter Walk of Lights