Although DC is known for Spring, Fall is my favorite time. As the crisp bite of autumn begins to take the edge off the Summer heat, the locals crawl back out from their air-conditioned haze and wander to the many fall festivals and harvest events that punctuate each weekend. Although it is sometimes planned at the last minute, the Rosslyn Jazz Festival usually happens in mid-September. Here are a few of the fun things to look forward to:
Upcoming Events:
September 5: Fairies in the Garden - Come explore this charming outdoor exhibit of more than 75 handmade houses scattered throughout the trails and woods of the garden. Made by wonderfully creative artists from the community (and...
September 5: Blue Star Museums (Thursdays-Mondays) -
September 14: Rockin' TV: From Elvis to the Monkees - Smithsonian Associates - Though rock music found a surprising home on mainstream TV in the mid-1950s, the 1964 appearance of the Beatles on "The Ed Sullivan Show" would change the face of pop culture, leading to...
September 15: Tudor Nights: Hygiene History in the Peter Household – Tudor Place - Discover how ideas of cleanliness have changed over the last 200 years. See soaps, toothbrushes, toothpaste and other toiletry items left behind by Peter family members. Visit one of the upstairs bath
September 20: Miles Davis: Prince of Style - Smithsonian Associates - Miles Davis was a restless innovator, controversial celebrity, and the dominant jazz figure of the second half of the 20th century. In a program highlighted by clips and musical recordings, John...
September 24: Brownies: Be the Architect – Tudor Place - What does it mean to be an Architect? What about an Inventor? Explore the history of Tudor Place's architecture to learn what makes its design special. This program fulfills all requirements to earn t
November 6: The Road to Nashville - Smithsonian Associates - Nashville is a 21st-century boom town, a cultural melting pot that attracts residents from across the nation and around the world. If the Ken Burns documentary Country Music sparked your appetite to...
Big Fall Ideas in Washington, DC:
Über Guide to Baltimore: 3 Days in Charm City
Baltimore
The Top 5 Public Lakes Near Washington, DC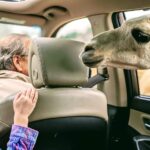 The 5 Best Zoos Near Washington, DC

Secret Spots to Collect Fossils
Purse (Nanjemoy WMA)
The Best Birding Near DC

Take your sweet time at Frying Pan Park
Frying Pan Farm Park - Parking Lot
Meander through the Oatlands Plantation and Gardens
Oatlands Plantation Lane
Hike the Gathland State Park trails
Gathland State Park
Hike Sky Meadows State Park
Sky Meadows State Park
3 hours at Raven Rocks Trailhead on the Virginia State Line
Raven Rocks Trailhead
DC gardens, nature centers, and easy walks

Best kid-friendly hikes in DC

10 Badass Mountain Biking Trails near Washington, DC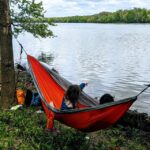 Hike the Potomac: 30 Best Places to Explore Along the C&O Canal and Potomac Heritage Trail

9 Spots to Golf and Putt near DC

Free Saturday Morning Live at The National Theater DC
1321 Pennsylvania Ave NW
Stroll Mount Vernon
3200 Mount Vernon Hwy
Discover art & history in Occoquan
Occoquan Historic District
The Ultimate Guide to the Smithsonian & National Mall
600 Independence Ave SW
Wander Mawavi (Prince William Forest Park), the largest National Park in the DMV
Prince William Forest Park Visitor Center
Get lost in Meadowlark Gardens
Meadowlark Botanical Gardens & Meadowlark's Winter Walk of Lights
Fall Festival at Cox Farms
Cox Farms
Apple Gala & Cider Fest
Great Country Farms
The Maryland Renaissance Festival at Revel Grove
Maryland Renaissance Festival (MDRF)