Although DC is known for Spring, Fall is my favorite time. As the crisp bite of autumn begins to take the edge off the Summer heat, the locals crawl back out from their air-conditioned haze and wander to the many fall festivals and harvest events that punctuate each weekend. Although it is sometimes planned at the last minute, the Rosslyn Jazz Festival usually happens in mid-September. Here are a few of the fun things to look forward to:
Upcoming Events:
September 23: Bay Bridge Paddle — A great day of paddling on the Chesapeake Bay. The Bay Bridge Paddle proudly supports the Foundation for Community Betterment.
September 23: Weed Wrangle | Tudor Place — Like getting your hands dirty? Join us for a morning of weeding fun in the garden at Tudor Place.
September 23: Brownies: Outdoor Adventurer - Tudor Place — Identify bugs, birds and other wildlife at this urban garden adventure while earning your Outdoor Adventurer and Bugs badges.
September 23: Susquehanna Wine & Seafood Fest — The festival will feature 20+ local restaurants and food trucks including Jimmy's Famous Seafood, Conrad's Crabs, Mason's Famous Lobster Rolls, Faidley's Seafood, Flash Crabcake Co., Shell &...
October 1: Takoma Park Street Festival | Main Street Takoma — Sunday, October 1, 2023 The popular Takoma Park Street Festival returns for its 42nd year of music, vendors, food and fun in Takoma Park. This year's festival takes place on Sunday, October 1, 2023...
October 7: 2023 Chincoteague Oyster Festival — Enjoy fresh, local oysters and seafood with a great fall getaway on beautiful Chincoteague Island, Virginia.
October 7: Dinosaur Park Open House — Tour the archeological site near Baltimore. The Dinosaur Park located in Laurel, Maryland is a property of the Maryland-National Capital Park and Planning Commission (M-NCPPC). M-NCPPC, Department...
October 12: Tudor Nights: Out of Print: Literary Treasures from Tudor Place - Tudor Place — Embrace your inner bookworm and discover what topics and stories intrigued Peter family members across time.
October 14: Girl Scouts – Juniors: Roaring Twenties | Tudor Place — Girls Scouts travel back in time to learn about the women who lived and worked at Tudor Place 100 years ago.
October 18: Tudor Tots: What Happens in the Fall? | Tudor Place — Learn about the changing seasons before making a craft to bring home.
October 27: Arlington Library Book Sale — We hold two large used book sales a year in the parking lot underneath Arlington Central Library at 1015 N. Quincy Street.
November 3: Books for International Goodwill — Book Sales July 14 3 to 5 July 15 8 to 2 Sept 15 3 to 5 Sept 16 8 to 2 Nov 3 3 to 5 Nov 4 8 to 2
November 4: Girl Scouts-Brownies: Roaring Twenties | Tudor Place — Girl Scout Brownies discover what life was like for women and girls in the 1920s before having a historic dance party.
November 15: Tudor Tots: Who Are You Thankful For? | Tudor Place — Celebrate friendship and learn about the history of Thanksgiving.
Big Fall Ideas in Washington, DC:
DC's Newest (free) Museum
Planet Word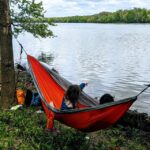 Explore the C&O Canal and Potomac Heritage Trail

Best of Baltimore: 3 Days in Charm City
Baltimore
The Top 5 Public Lakes Near Washington, DC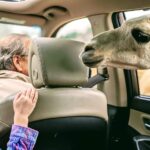 The 5 Best Zoos Near Washington, DC

Secret Spots to Collect Fossils
Purse (Nanjemoy WMA)
The Best Birding Near DC

Take your sweet time at Frying Pan Park
Frying Pan Farm Park - Parking Lot
The 7 Best WMAs Near DC

Meander through the Oatlands Plantation and Gardens
Oatlands Plantation Lane
Hike the Gathland State Park trails
Gathland State Park
Hike Sky Meadows State Park
Sky Meadows State Park
3 hours at Raven Rocks Trailhead on the Virginia State Line
Raven Rocks Trailhead
DC gardens, nature centers, and easy walks

Best kid-friendly hikes in DC

10 Badass Mountain Biking Trails near Washington, DC

9 Spots to Golf and Putt near DC

Stroll Mount Vernon
3200 Mount Vernon Hwy
Discover art & history in Occoquan
Occoquan Historic District
The Ultimate Guide to the Smithsonian & National Mall
600 Independence Ave SW
Wander Mawavi (Prince William Forest Park), the largest National Park in the DMV
Prince William Forest Park Visitor Center
Get lost in Meadowlark Gardens
Meadowlark Botanical Gardens & Meadowlark's Winter Walk of Lights
Fall Festival at Cox Farms
Cox Farms
Apple Gala & Cider Fest
Great Country Farms
The Maryland Renaissance Festival at Revel Grove
Maryland Renaissance Festival (MDRF)