Washington has been the national epicenter of spring ever since the planting of the original 3,000 cherry trees gifted to the city by Tokyo Mayor Yukio Ozaki, so you probably already have the National Cherry Blossom Festival on your spring calendar. Less-well-known is the Flower Mart that has adorned the grounds of the National Cathedral on the first Friday and Saturday of May for every year since 1939.
For culture buffs, the annual embassy tour is a can't miss event spread over the first two weekends in May. First is the Around the World Embassy Tour, where you can wander down Embassy row sampling cocktails and music from around the world. The following weekend is the EU Open House, where the European Embassies host free performances and sell food and wares from their home countries.
Spring also marks the return of the First Sunday Arts Festival, a themed art day on the streets of Annapolis that runs the first Sunday of every throughout the spring and into our Summer Calendar.
Upcoming Events:
The Best Ways to Celebrate Spring in DC: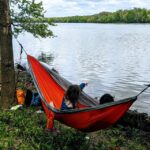 Explore the C&O Canal and Potomac Heritage Trail

Best of Baltimore: 3 Days in Charm City
Baltimore
The Top 5 Public Lakes Near Washington, DC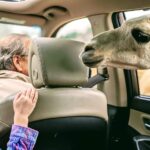 The 5 Best Zoos Near Washington, DC

The Best Birding Near DC

Take your sweet time at Frying Pan Park
Frying Pan Farm Park - Parking Lot
The 7 Best WMAs Near DC

Meander through the Oatlands Plantation and Gardens
Oatlands Plantation Lane
Hike the Gathland State Park trails
Gathland State Park
Hike Sky Meadows State Park
Sky Meadows State Park
3 hours at Raven Rocks Trailhead on the Virginia State Line
Raven Rocks Trailhead
DC gardens, nature centers, and easy walks

Best kid-friendly hikes in DC

10 Badass Mountain Biking Trails near Washington, DC

9 Spots to Golf and Putt near DC

Stroll Mount Vernon
3200 Mount Vernon Hwy
Discover art & history in Occoquan
Occoquan Historic District
The Ultimate Guide to the Smithsonian & National Mall
600 Independence Ave SW
Wander Mawavi (Prince William Forest Park), the largest National Park in the DMV
Prince William Forest Park Visitor Center
Visit the Holy Land, in Brookland
Franciscan Monastery of the Holy Land in America
Get lost in Meadowlark Gardens
Meadowlark Botanical Gardens & Meadowlark's Winter Walk of Lights