Washington has been the epicenter of spring ever since the planting of the original 3,000 cherry trees gifted to the city by Tokyo Mayor Yukio Ozaki, so you probably already have the National Cherry Blossom Festival on your spring calendar. Less-well-known is the Flower Mart that has adorned the grounds of the National Cathedral on the first Friday and Saturday of May for every year since 1939.
For culture buffs, the annual embassy tour is a can't miss event spread over the first two weekends in May. First is the Around the World Embassy Tour, where you can wander down Embassy row sampling cocktails and music from around the world. The following weekend is the EU Open House, where the European Embassies host free performances and sell food and wares from their home countries.
Spring also marks the return of the First Sunday Arts Festival, a themed art day on the streets of Annapolis that runs the first Sunday of every throughout the spring and into our Summer Calendar.
Upcoming Events:
March 8: Tudor Tots: Who's Feeling Lucky? - Tudor Place - Enjoy the excitement of rainbows, shamrocks and luck at our St. Patrick's Day celebration.
March 9: Tudor Nights: The Feminine Touch: Celebrating Works of Art Created by Women - Tudor Place - Explore artworks created by women from the collection.
March 11: Tea & Tour: The Women of Tudor Place - Tudor Place - Celebrate Women's History Month with a Tea & Tour at Tudor Place.
March 18: Brownies: Roaring Twenties - Tudor Place - Discover what life was like for women and girls in the 1920s before having your own historic dance party.
March 22: Tudor Tots: What's Blooming? - Tudor Place - Learn about the gift of friendship in this cherry blossom-themed program.
March 31: Big Spring Used Book Sale? - New to our big sale? This is our largest one, typically held twice a year at Reston Regional. We offer 35-40,000 items, in over 20 categories. There are NO children's books at these sales. We...
April 1: Eggstravaganza! - Tudor Place - Join us for a favorite spring tradition and take part in a lively egg hunt and egg roll.
April 6: Landmark Members Exclusive: Garden Tour - Tudor Place - Exclusive members-only guided garden tour focused on garden décor and stories of the past. Followed by a private reception.
April 12: Tudor Tots: How Do You Celebrate Freedom? - Tudor Place - Prepare to celebrate the 160th Anniversary of DC Emancipation Day with this inspiring program.
April 13: Spring Hat Sale - Tudor Place - Pick up the perfect compliment for any special spring event: a hat at this year's Spring Hat Sale.
April 26: Tudor Tots: How Do We Help the Earth? - Tudor Place - Join us in showing our appreciation for the Earth in this outdoor program.
April 27: Pre-Event Champagne Toast & Tour - Tudor Place - Committee members of the 31st Annual Spring Garden Party are invited to an exclusive pre-event Champagne Toast & Tour.
May 4: Tudor Nights: Commemorating American Independence - Tudor Place - Learn how the Peter family celebrated their connection to George and Martha Washington.
May 7: DIY Greeting Card Workshop - Tudor Place - Use pressed flowers to design a unique card for the mother in your life in this workshop.
May 10: Tudor Tots: Where Are You Going? - Tudor Place - How do people travel? Where do they travel to? Discover the answers in this globetrotting program.
May 20: Daisies: Garden Explorers - Tudor Place - Explore Tudor Place's garden to learn how to use resources wisely while earning the Clover Petal badge.
May 24: Spring Garden Party – Ticket Presale - Tudor Place - Join us for the event of the season: Tudor Place's 31st Annual Spring Garden Party.
The Best Ways to Celebrate Spring in DC:
Über Guide to Baltimore: 3 Days in Charm City
Baltimore
The Top 5 Public Lakes Near Washington, DC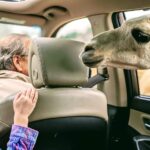 The 5 Best Zoos Near Washington, DC

The Best Birding Near DC

Take your sweet time at Frying Pan Park
Frying Pan Farm Park - Parking Lot
The 7 Best WMAs Near DC

Meander through the Oatlands Plantation and Gardens
Oatlands Plantation Lane
Hike the Gathland State Park trails
Gathland State Park
Hike Sky Meadows State Park
Sky Meadows State Park
3 hours at Raven Rocks Trailhead on the Virginia State Line
Raven Rocks Trailhead
DC gardens, nature centers, and easy walks

Best kid-friendly hikes in DC

10 Badass Mountain Biking Trails near Washington, DC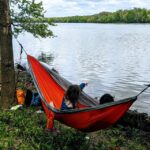 Hike the Potomac: 30 Best Places to Explore Along the C&O Canal and Potomac Heritage Trail

9 Spots to Golf and Putt near DC

Stroll Mount Vernon
3200 Mount Vernon Hwy
Discover art & history in Occoquan
Occoquan Historic District
The Ultimate Guide to the Smithsonian & National Mall
600 Independence Ave SW
Wander Mawavi (Prince William Forest Park), the largest National Park in the DMV
Prince William Forest Park Visitor Center
Visit the Holy Land, in Brookland
Franciscan Monastery of the Holy Land in America
Get lost in Meadowlark Gardens
Meadowlark Botanical Gardens & Meadowlark's Winter Walk of Lights